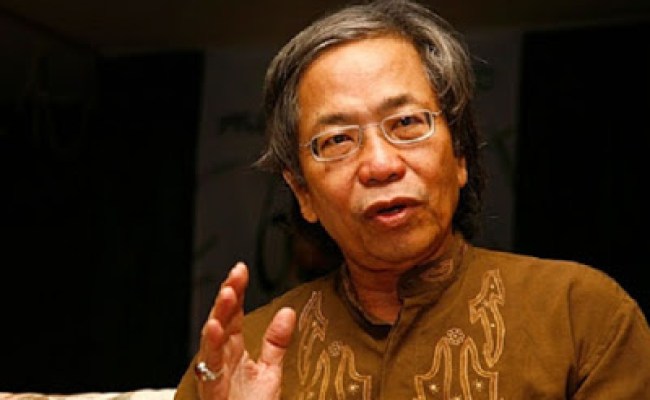 February 24, 2021
In the name of Allah, the Beneficent & Merciful
May Allah shower His blessings upon Muhammad & his progeny
Last week, a prominent leader of the Shi'as of Indonesia, passed away. Professor Jalalud-Din Rakhmat was the founder and former head of the All-Indonesian Assembly of Ahlulbayt Association (IJABI).
I came to know about his personality and activities more than a decade ago, and later on we became friends although we never met one another. Professor Jalalud-Din Rakhmat had invited me to attend the IJABI conference in July 2010. Because of my prior commitments, I wasn't able to attend but sent a message of support for the Association for its work in educational and social services.
Jalalud-Din Rakhmat was also active in the political circles of Indonesia. In 2014, he was nominated as a leading candidate for the West Java area by the ruling party of that time, Indonesian Democratic Party of Struggle. As soon as his was nominated as a candidate, the Anti-Shia National Alliance, led by the Salafis, started to campaign against that party just because it had nominated a Shi'a candidate! As I have said many times, as long as Shi'as are docile and quiet, they are considered 'good citizens'; as soon as they stand up for their rights, they become 'radicals' and 'heretics'.
There was a plan for Dr. Jalalud-Din Rakhmat as an MP of Indonesia to visit Canada and better understand the parliamentary system here, and we were looking forward to hosting him in Toronto. Unfortunately, the plan did not materialize and we were deprived of meeting him in person.
We pray to Almighty Allah to shower His mercy and grace upon Dr. Jalalud-Din Rakhmat and his wife, who had died four days before him; and may He accept their noble work in organizing the Shi'a community of Indonesia and promoting the madhdhab of Ahlul Bayt in that land.
We express our deepest condolences to his family, especially his son, Br. Miftah, and pray that may Allah give them strength to bear this loss.
Sayyid Muhammad Rizvi
Toronto, Canada